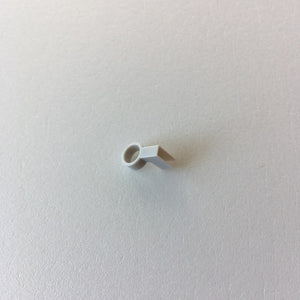 Ikara Prop Hook
These Ikara prop hooks are designed for the current line of Ikara prop assemblies and they will work with the Ikara prop assemblies that we carry.  The bearing opening is 5mm and the motor stick slot is 2mm and can fit onto a 3/32 motor stick with some sanding of the motor stick.
The diameter of this hook is smaller than the older 7mm Ikara prop assembly bearings and the old Ikara propsets will not fit into this hook.  

Made in the Czech Republic by Ikara.