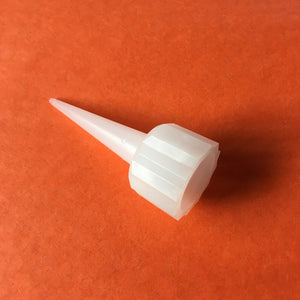 Extra Top for BSI CA Glue
Replacement top for all of our Peck-Polymers CA glues, and most others from BSI adhesives, from 1/2 oz. through 2 oz.  Use this top to cover your CA while soaking your existing top in acetone to remove CA buildup on the nozzle. Also great to have when you need that second chance to cut a proper hole in your top! 
Fits on all BSI CA bottles except their 'pocket' line.  Fits on ALL the Peck-Polymers CA bottles we carry.