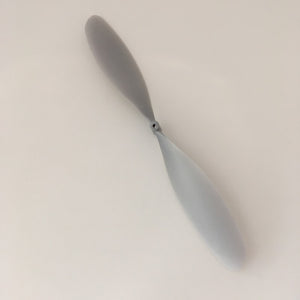 New! 10" Prop (single)
Our 10" props are a bit different from our others. The P/D ratio is 1:1.25 and they feature a larger hub which can be used as-is or drilled out for custom clutches or front-ends. 
These work out-of-the-package with our 3/64" prop shafts and bearings.  
Single prop for rubber power.