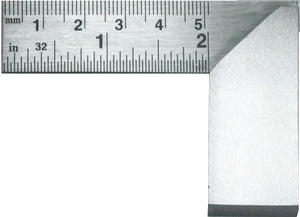 Excel 2" Machine Square
These squares are perfect for 90° layout such as with fuselage sides.  An essential tool to build square and true!  This square has one side made from steel block, so it will stand on it's own.  Very handy small size for builders of small models!
Made from hardened, tempered and polished carbon steel.