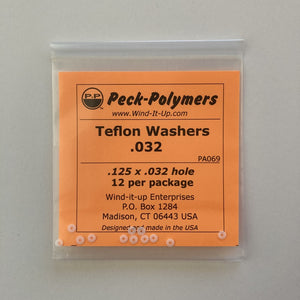 Teflon Washers - .032
These washers can be placed between your prop and prop bearing to reduce friction for improved prop performance.  These washers work with our 1/32" prop shafts and will be too small for our 3/64 shafts.  Teflon washers won't corrode but they will wear with time.
Package of 12 Teflon washers. Made in the USA.